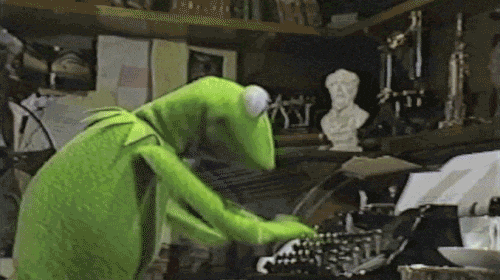 This past weekend I taught another freelance writing workshop at the Visual Arts Center of Richmond, which was attended by a handful of writers who haven't been published. For those who are interested in breaking into freelance writing, but don't have any published clips, I'm going to walk you through a few quick steps to help you lay the foundation for a future in writing.
1. Connect with the right people — Whether it's in your town or across the country, it's important to get to know people in the industry. Here's a few ways:
• Join local clubs/groups – Attend industry and networking events to make connections in person.
• Schedule informational interviews – Make appointments with editors to learn about their publication and what kind of stories/voices they are looking for.
• Use social media – On Twitter, follow publications, editors and fellow freelancers. On LinkedIn, connect with people in the industry and follow writing groups.
2. Find a mentor – I can't stress this enough: having a mentor is key to breaking into freelance writing. They can answer all your questions, provide support and help you navigate this new world. To read about all the benefits of mentorship, read my story on MediaBistro here.
3. Create an online presence – Since you don't have any published stories yet, you need to create a place where editors can go and read your work. Create a blog where you can showcase your talents. For a comparison of blog platforms, check out this helpful article.
4. Brainstorm story ideas – Keep a journal of story ideas. Start with a big broad list of topics you'd like to write about and then zero in on specific story angles for each subject. Also, keep a running list of the publications you'd like to write for.
5. Pitch stories – Once your blog is up and running with a few posts, and after you've come up with a handful of story ideas, start pitching publications. Read my "Intro on How to Pitch Publications" post to learn more about submitting queries to editors. Also check out these online pitching workshops:
• MediaBistro – How to pitch: Start pitching and get published
• The International Freelancer by Mridu Khullar Relph – The Idea Generation Workshop: A step-by-step, proven plan for developing story ideas that sell
If you live here in Richmond, Virginia, check out my freelance writing workshop on August 18. It's only $35 and it's jam-packed with a ton of info on the ins and outs of freelancing. Sign up here.
SaveSave